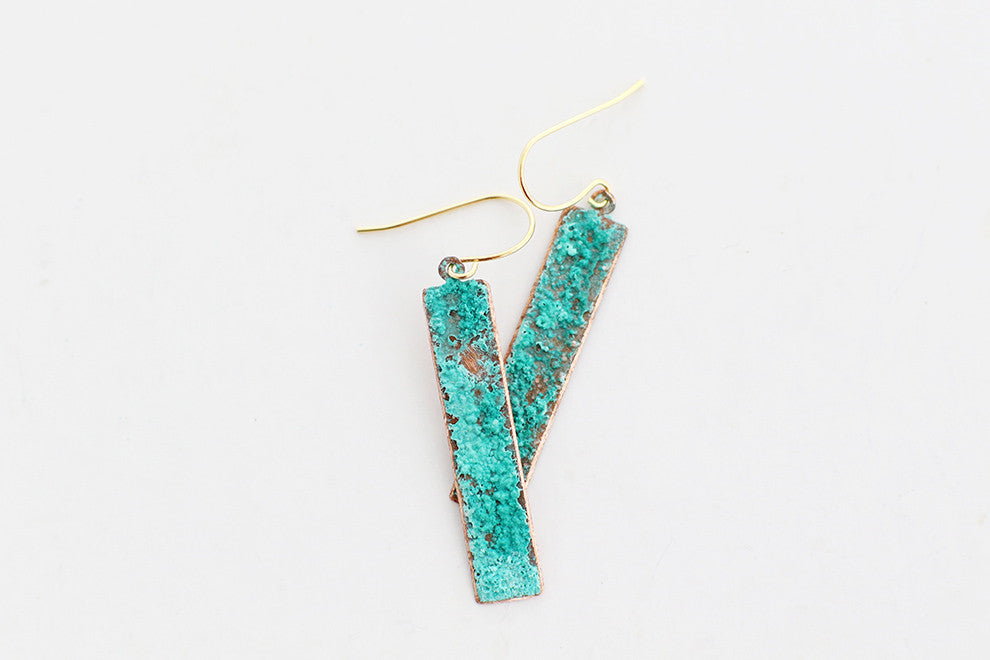 Small Rectangle Patina Earrnings
Regular price $28.00 Sale
Small rectangle patina earrings. Light weight. You don't even know they are there. 
.8mm x 3.8mm
Each piece comes out of the patina process differently, so no one piece is alike. Your ears will adorn a one of a kind pair of earrings. 
Please Note: The process of a patina is an oxidation of brass or copper. Quickly aging it to give it beautiful green, teal and blue hues. These are not a painted piece. Patina jewelry is delicate and reacts to water and lotions. They will darken a bit over time, but that is the beauty of them.